2018 Mercedes-Benz E 400 Coupe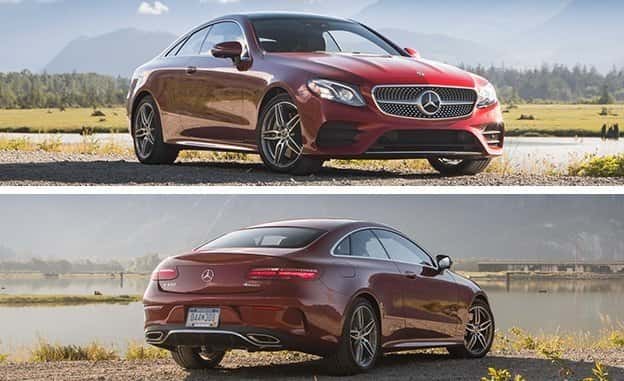 German car maker Mercedes-Benz unleashes the new, more beautiful, more powerful 2018 E 400 coupe. Although it is mechanically identical to the E-class sedan, the coupe, like all other Mercedes coupes the E 400 is lacking a B-Pillar. When the driver rolls all four windows downs and opens that massive sunroof, the lack of a B-pillar brings airiness and opens up to the outside. The driver can experience the outside while sitting in absolute luxury on the inside.
Usually buying a coupe means sacrificing practicality. The E 400 coupes 113.1 inch wheelbase is 4.4 inches longer than the previous model. This gives the rear an extra 1.8 inches of legroom. Although the coupe is 2.6 inches shorter than the sedan, it is hands down more beautiful. The coupe has new air vents and an optional light-brown open pore wood trim as well as other coupe specific leather and wood trim options.
Now we get to the fun part, the coupe is only available as an E 400 right now, it is powered by a 3.0 litre twin turbo V-6 which makes 329 horsepower and 354 Lb/Ft of torque this engine is only available in the coupe. Although Mercedes hasn't come out with an AMG® version, there is an AMG® line available. The optional package comes with more aggressive looking front and rear bumpers, AMG® wheels, lowered suspension and restyled rocker panels.
If you absolutely have to have this car the rear wheel drive E 400 coupe is selling for $59,845.